Share
I love it when television shows keep me entertained after a long, tiring day. I always need a good laugh and thankfully the TV can often provide that. There are a slew of excellent programs on the television nowadays. I've spanned the listings and made a list of what I think to be 8 most hilarious shows on television. I'm sure some of them you like as well!
---
8

Hot in Cleveland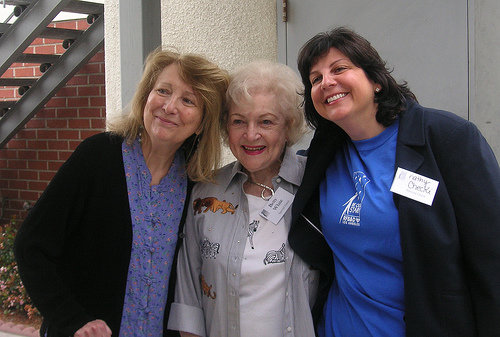 Photo Credit: Simply Consistent
I was drawn to this TV Land show because of Betty White. I adored her in Golden Girls and just couldn't pass up watching this show. She plays the caretaker with an attitude in this comedy. The plot of the series revolves around three women who came to Cleveland from Los Angeles. They are middle-aged and very LA. The three women move into a house together and end up having lives that intertwine with the caretaker.
---
7

Entourage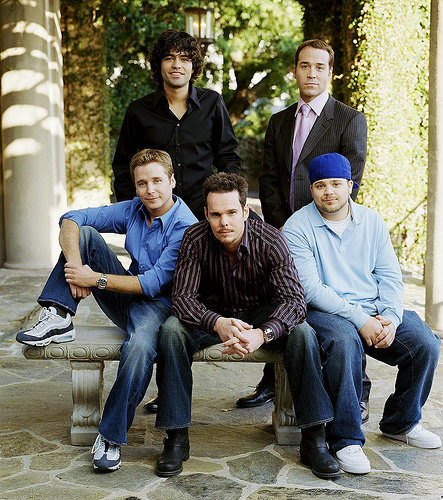 Photo Credit: omTVserier
HBO airs this comedy weekly. It focuses on a group of friends who live in Los Angeles, but originally hail from New York. One guy heads to Hollywood and becomes an actor, then his brother and two of his friends end up following him out there. There is a lot of male bonding going on and the friends deal with relationships in their own way. The brother who became the successful movie star, Vince, has a manager who is also considered part of the group.
---
6

Community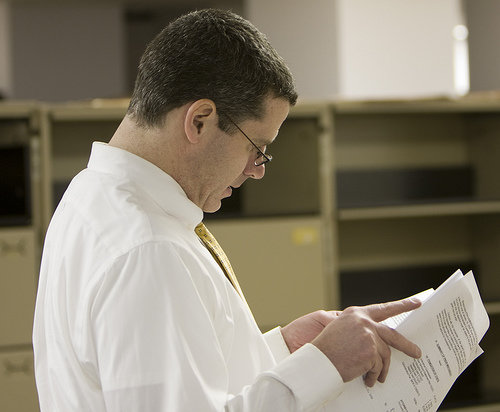 Photo Credit: Schutterbug_8
I was actually surprised that a television comedy about a community college could be so funny, but NBC has come up with one. Community takes place at a college where a lawyer returns to get another degree. He's sort of considered to be one of those sleazy lawyers and thinks everyone else is beneath him. While he's trying to get a new degree, since his other one turned out to be invalid, he meets quite a group of individuals who prove to be odd, but definitely not beneath this lawyer.
---
5

How I Met Your Mother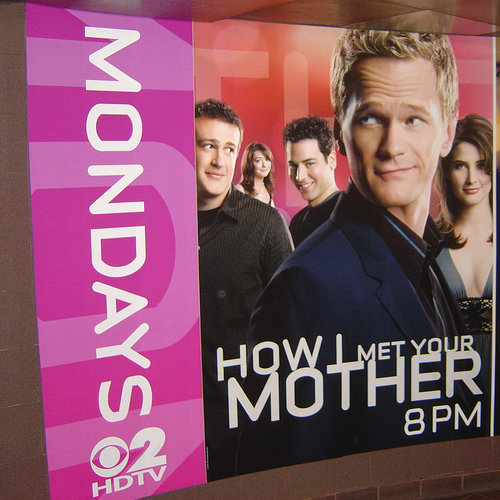 Photo Credit: muuuusic
This CBS comedy is supposed to be an account of one man's younger years, of which he spent pursuing many women. His hope was to find the right one and have a family with her. The main character is actually telling the story that is depicted in the show to his children. It is a comedic account of how he met their mother. He has two good friends that help him on his conquest in the series; his womanizing friend Barney and his married friend Marshall. I find that the interaction between the main character and his two friends to be the best part of this series.
---
4

The Big Bang Theory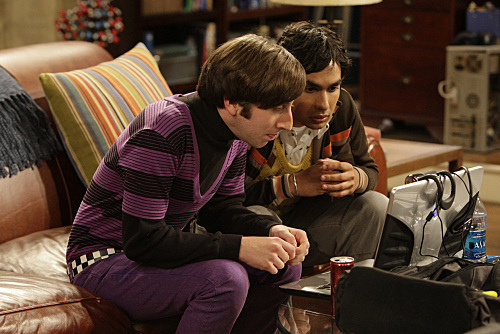 Photo Credit: davidouss
I never thought CBS would have a show that revolved around geeky physics professors that would be worth watching, but they have come up with a pretty good one. This TV comedy focuses on two guys that are roommates, as well as nerdy professors. They completely lack in social skills, which is basically where the humor comes in to keep this comedy running. They get together with their other geeky friends and hang out regularly. To make this situation even more awkward, the neighbor across the hall is sociable and beautiful. She ends up keeping these guys on their toes and is constantly tossing new situations in their lap that cause them to step a bit outside of their comfort zones.
---
3

Cougar Town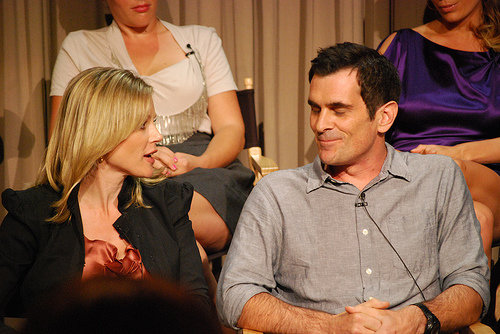 Photo Credit: Genevieve719
ABC offers up this comedy about a woman who is divorced and finds herself dating again. Her teenage son is basically mortified when his mom starts dating younger men. He is just starting to get in on the whole dating thing and feels awkward about his mom doing the same. The main character, Jules, is a source of entertainment for her friends, due to the attraction she has for younger men.
---
2

30 Rock

This is an NBC television comedy about a television comedy. The staff of writers and producers is extremely needy and basically drive the head writer bonkers. The main character of the fictional TV show is considered to be very temperamental and his co-star is self-centered. These two individuals are often the highlight of 30 Rock and always provide a good laugh. I always find it interesting how well shows about TV still end up being funny. I often wonder if they really have as much drama as the series portrays. I'm guessing they do.
---
1

Modern Family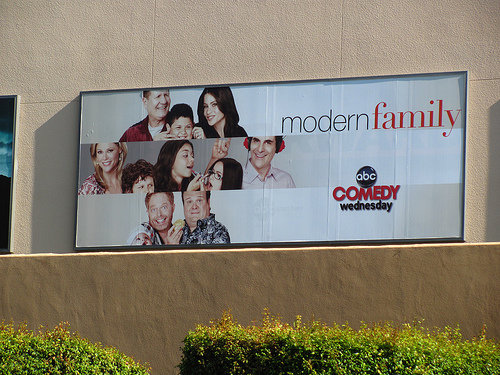 Photo Credit: Loren Javier
I always like comedies about odd families. I'm sure most people think their families is quirky, but for some reason it's funnier to see into the lives of another group, even if they are completely fictional. This ABC show has Ed O'Neill in it, which is what drew me towards it the first time I saw it was going to air. I thought he was hilarious on Married with Children. Once again, he's part of an interesting family, but this time it has extended. This bounces between his own new family with a teenage stepson, but also his two kids and their own children.
There has to be at least one of the 8 most hilarious showson television mentioned above that you also enjoy. If not, then what do you prefer to watch at night? Are there others that you feel should have made this list? Feel free to let me know what your favs are.
Top Photo Credit: GladiolaBean
More