Share
I love comedy films, and one of my favorite funny-guy actors is Will Ferrell. He's genuinely funny, with perfect comedic timing and a knack for picking roles that highlight his talents perfectly. From Dr. Evil's ill-fortuned henchman in "Austin Powers" to a heart-of-gold cartoon bad guy in "MegaMind," so many of his movies are well worth watching! Here are just 9 hilarious Will Ferrell movies…
---
1

MegaMind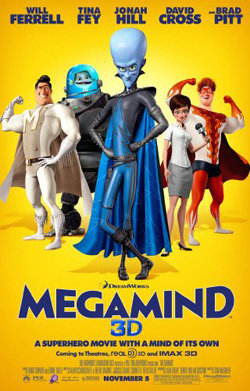 amazon.com
In theaters now
This movie is in theaters now, so you can't buy it yet, but you have to see it! Ferrell's voice acting for the lead role, mega-evil MegaMind, who is dissatisfied once he defeats his long-time nemesis, played by Brad Pitt. He tries to create a new nemesis, falls in love, and find out that he's really not all that evil to begin with.
---
2

The Other Guys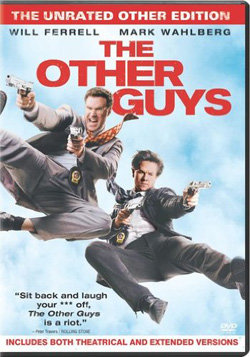 Price: $16.99 at amazon.com
Ferrell and Mark Wahlberg star in this hilarious movie about two sets of cops, the heroes and… the other guys. Ferrell and Wahlberg are, of course, the other guys… a nerdy police accountant with a few skeletons in his closet and a hot-tempered and recently-demoted beat cop (who happens to have shot a Yankee player during the World Series). I didn't expect this movie to be very funny, but I laughed almost all the way through it.
---
3

Step Brothers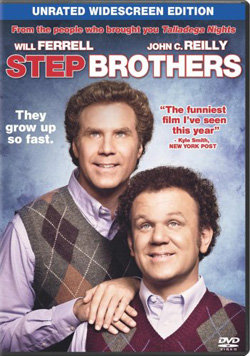 Price: $13.99 at amazon.com
Blending a family with young children can be difficult, but try doing it with grown children. Ferrell and co-star John C. Reilly are two grown men who still live with their parents, and when Ferrell's mother marries Reilly's father, they hate each other at first, then become friends. This movie is full of bathroom humor, capturing what teenage boys are like exactly. It's funny, crude, and absolutely wicked.
---
4

Blades of Glory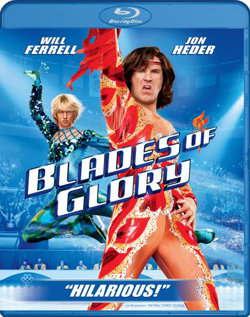 Price: $26.99 at amazon.com
This comedy reveals the hidden hilarity of men's figure skating. Did I say hidden? I think we all know how funny it is to see grown men in spangly costumes and eyeliner figure skating, but Ferrell and his co-star and skating partner Jon Heder make it even more funny. These two are bitter skating rivals, banned from competing in men's figure skating — as singles. The loophole allows them to try and recapture their glory as a pair…
---
5

Talladega Nights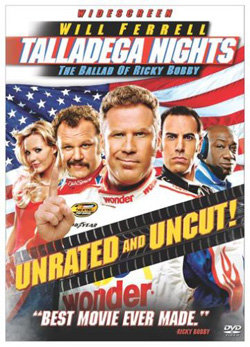 Price: $10.49 at amazon.com
This is the second of the movies on my list to pair Ferrell with John C. Reilly, this time as best friends torn apart by auto racing, money, sponsorships, and women. The movie is a wickedly funny take on NASCAR and its real-life cast of characters, guaranteed to make you giggle until you're silly.
---
6

Anchorman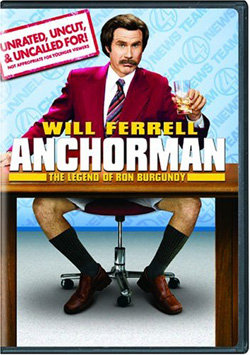 Price: $9.99 at amazon.com
Some of my very favorite movie lines of all time come from this film, a spoof of the all-male legends of 1970's broadcast news. Christina Applegate co-stars as an aggressive career girl bent on taking on this male-dominated world, with her sights set on Ferrell's Run Burgundy's job.
---
7

Elf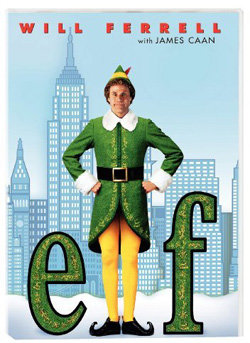 Price: $9.49 at amazon.com
This is a very funny, but surprisingly sweet, Christmas movie, which kids and adults will love. Ferrell plays a human who's been raised at the North Pole by elves, then goes to New York to find his real father, a jaded children's book publisher. Ferrell is hilarious, and this is one of my favorite of his movies,, and not just during Christmas. I watch it all year round!
---
8

Zoolander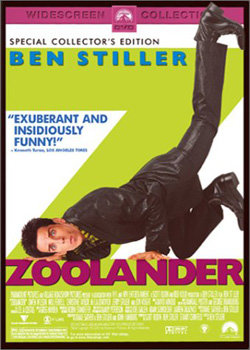 Price: $8.99 at amazon.com
This isn't really a Will Ferrell movie — it's a Ben Stiller movie that Ferrell sort of takes over. His portrayal of an evil fashion overlord is so funny, especially when paired with his henchmen (and one scary henchwoman, Milla Jovovich) and against Stiller's ridiculously naïve super-model, Derek Zoolander.
---
9

Austin Powers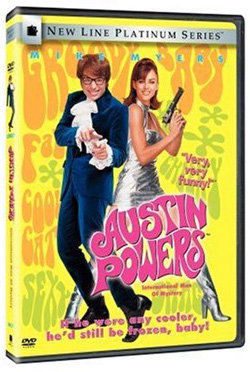 Price: $5.98 at amazon.com
This is another movie in which Ferrell only co-stars but steals the show. In general, Austin Powers is a very funny movie, but especially the smaller characters, like Ferrell's evil Mustafa, who only has a few minutes on screen.
Those are only a handful of Ferrell's hilarious movies, but there are so many more! I think he's so funny in almost everything I've ever seen him in… which of these Will Ferrell movies do you like best? Or is there another one you think is funnier? Please let me know!
More