Share
British comedies are sometimes a bit of a mystery to those who haven't lived in the UK. However, I have been assured by some of my U.S. friends that some aren't entirely mystifying. Some British comedies are dark, while others simply mock every stereotype going. These are my favorites, hopefully you will enjoy them too!
---
1

Shameless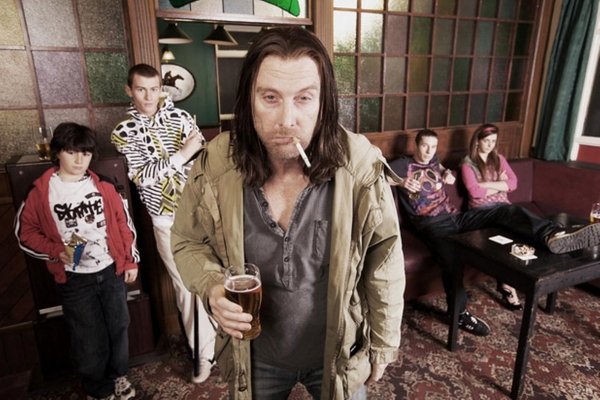 I am guessing most of America will be familiar with the U.S. version of Shameless? This is one of my favorite British comedies, in the British form of course (I need to make time to watch the U.S. version!). It was created by a guy called Paul Abott who had the mis(pleasure) of growing up in one of Manchester's more challenging areas. Sure it is a little dark at times, but Frank Gallagher is comedy gold. I also have a slight crush on Jamie Maguire, even if he is a little on the dodgy side.
---
2

The Inbetweeners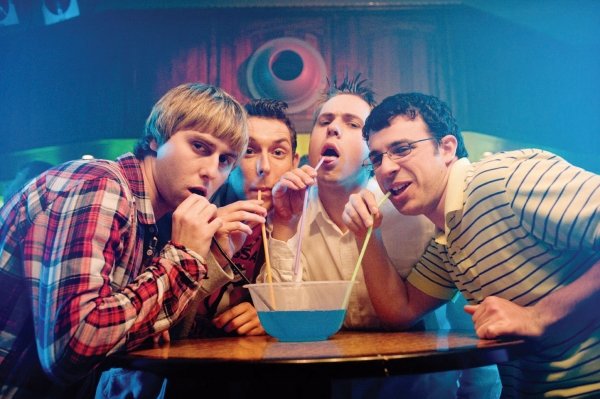 In school there is the popular kids, the kids who are truly unique, and those who are Einstein-level intelligent. Then there is 'The Inbetweeners', the ones who don't have a category, and just feel downright socially awkward. Even though I was past my school years when this came out, the empathy I had with these guys was so incredible it made the show extra hilarious. The Inbetweeners was such a hit over here, they made a movie version. There is even another movie to come, how great is that?
---
3

The Office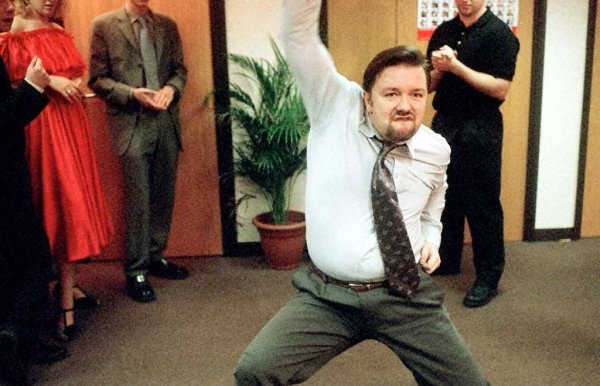 I must be one of Ricky Gervais' biggest fans. From his stand up to his movies, I can't get enough of him, and I have followed his career from the early beginnings to the glorious stardom he enjoys right now! The Office is my favorite of his TV shows, because it draws on a classic stereotype every office has here in the UK: the awkward boss who thinks he's everyone's friend, but really we can't get away from him fast enough. Other Ricky Gervais favorites of mine include Extras and 'An Idiot Abroad'. Nobody exploits British stereotypes better than this guy.
---
4

Peep Show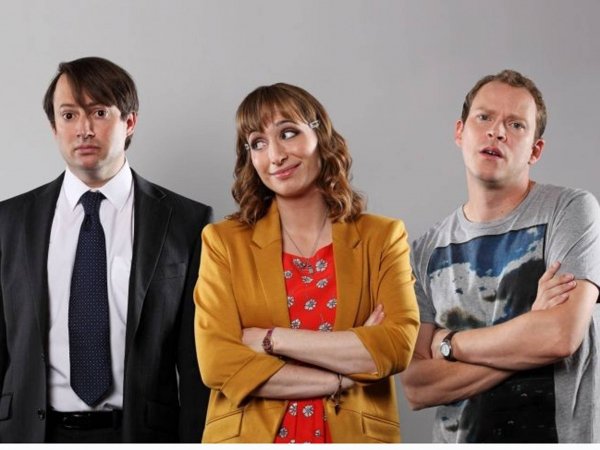 Okay, so Peep Show is a little niche as far as humor goes. I'm not sure whether it will just make us look odd to the rest of the world, or whether it is genuinely funny. It is about to reach its last year now, which makes me incredibly sad! It features two of my favorite comedians: Mitchell and Webb. You may also recognise one of the female characters from Two and a Half Men!
---
5

Harry Enfield & Chums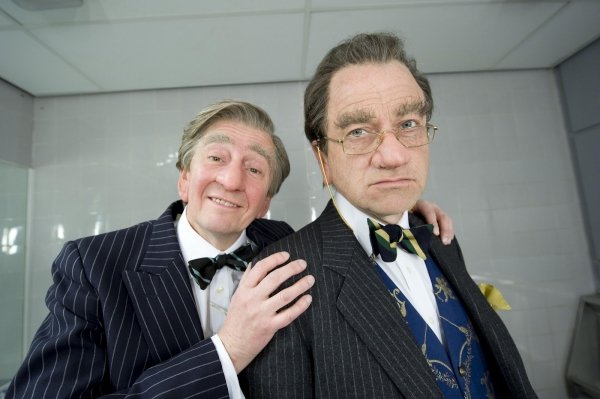 I know I said nobody exploits a British stereotype better than Ricky Gervais, but there is someone who used to: Harry Enfield. Like many countries, we have stereotypes in the UK for different regions. Harry Enfield & Chums is one of them shows that targets EVERY stereotype. By the end of it, nobody has any room to be offended, because the man has managed to poke at everyone. My favorite is 'Kevin the Teenager'. His character was such a hit, they used him as a basis for a film called 'Kevin & Perry Go Large'.
---
6

Gavin & Stacey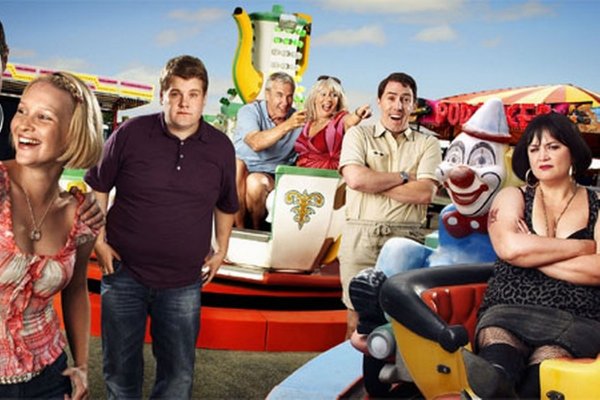 Gavin & Stacey is sort of romantic. It is about a boy from Essex who falls in love with a girl from Wales. First he moves to Wales, then she moves to Essex. Doesn't sound like a big deal? It really, really is. I live in Wales, and there is honestly nothing stranger (or lovelier) than the Welsh. In fact they are so many worlds apart from people in Essex, or England in general, moving here is frustrating and hilarious in equal measures at first. It's a little bit like when Rees Witherspoon returns home from New York in 'Sweet Home Alabama', but better.
---
7

Absolutely Fabulous
I couldn't end this without exploring Absolutely Fabulous. Jennifer Saunders and Joanna Lumley are two of my favorite comedians. In AbFab (as it is referred to here) they are two pampered, gin soaked women refusing to grow up. This show has stopped and ended at different points during the nineties and noughties. It is easy to find on YouTube if you want to take a peek!
British comedies are often dry, and may seem a little inexplicable to some people. Even I don't get some of the references sometimes, especially when I am watching Harry Enfield. Some are available on Netflix, and you can find others through YouTube! If you love any British comedies, which ones are they?
More