Share
I love to laugh, so one of my favorite things is to sit down and watch a good comedy show, whether it's on TV or in person. My sense of humor is pretty volatile, ranging from campy and cheesy to morbid and cynical. I think you'll see what I mean when you check out these 8 comedians I think are hilarious!
---
1

Mo'Nique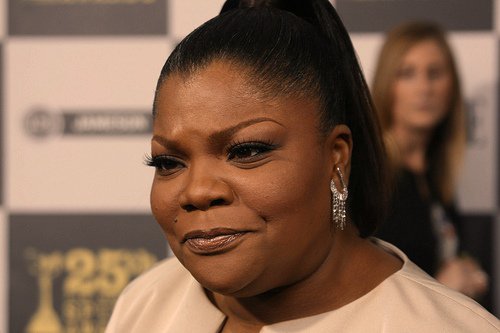 Photo Credit: JonGrip
I first saw Mo'Nique when she was doing the Queens of Comedy with comedians like Sommore and Adele Givens, whom I also love. Mo'Nique is by far my favorite, though, although I love her standup more than I love her sitcom appearances. I love her because she loves herself – and because she applauds and celebrates the beauty of fuller figured women. She is so hilarious – and quite beautiful, especially when she laughs!
---
2

Nick Swardson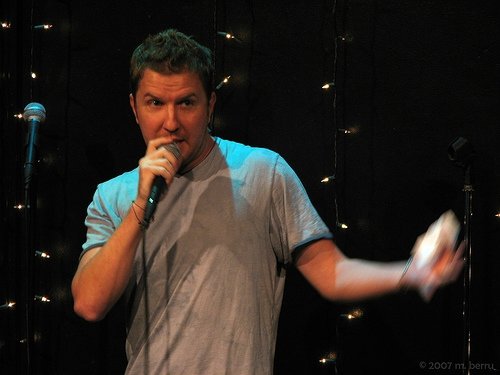 Photo Credit: aspecialthing.com
Sometimes I think gross humor is funny – and my love for Nick Swardson pretty well emphasizes that. I don't know what it is about this strange little man-child, but I think he's awesome. I love his movie roles but it's his standup routines that really gets me. He's like a little boy using dirty words. And the kid is just adorable; he still looks like he's twelve or something.
---
3

Chris Rock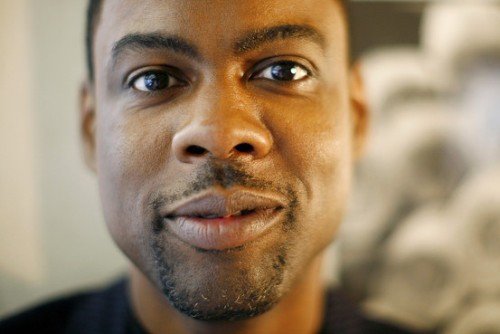 Photo Credit: si.wsj.net
Oh, Chris Rock. You pretty much either love him or hate him, but I love him. He's more well known as a movie star these days, but I still love his comedy specials best. The man is just funny. His facial expressions, his stories, his jokes, his observations. I have to do a small plug here, too: he put together a documentary called Good Hair that is just awesome. I've already watched it about 10 times.
---
4

Margaret Cho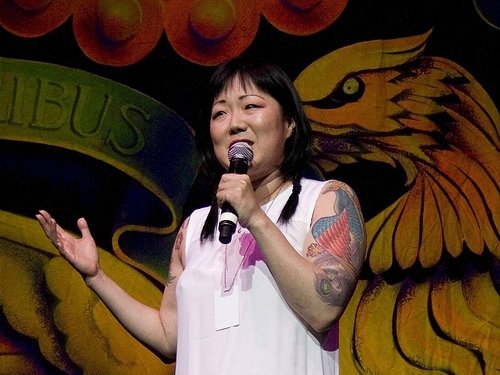 Photo Credit: jimdavidson
Margaret Cho is my girl. This is another comedian people either love or hate, but I'm totally pro Cho. I love the things she represents, I love the way she both celebrates and jokes about her culture, I love her vulgarity and her insights. I even love her controversies, but most of all, I love her standup routines.
---
5

Ellen Degeneres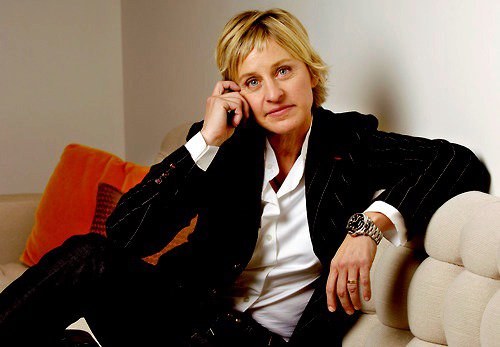 Photo Credit: 29.media.tumblr.com
Ellen is one of my favorite female comics ever. If you've never seen one of her standup specials, check out Here and Now. It's a show about procrastination – and the whole thing is actually her telling a story and procrastinating about getting to the point of it. It's brilliant and she's brilliant. I'm glad she's so successful with her talk show right now, but I cannot wait until she performs another show.
---
6

John Leguizamo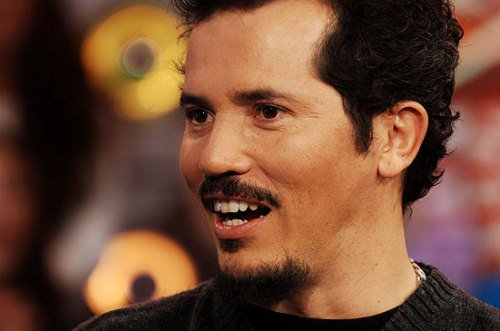 Photo Credit: mtv.com
John Leguizamo is also more well known as an actor now, and bravo to him because that's always been one of his dreams. However, his shows are not just funny, they are brilliant on a social level. He's all about uplifting the Latin community, bringing it to the fore, even as he pokes fun at its foibles by demonstrating stories from his childhood. Johnny is crazy brilliant – and I also recommend his book, Pimps, Hos, Playa Hatas, and All the Rest of My Hollywood Friends.
---
7

Katt Williams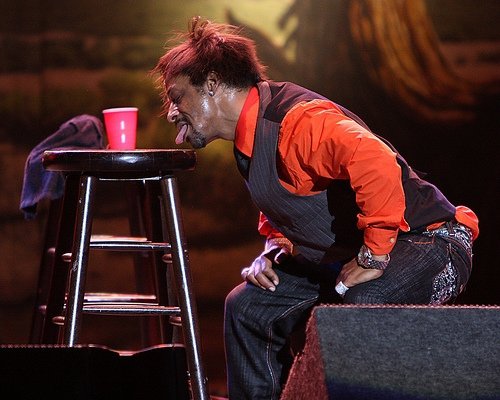 Photo Credit: Kevin Baldes Concert shots
I think Katt Williams is adorable. He is so short and tiny and cute, and he has fabulous hair. His voice, which is almost like a 15 year old boy's, adds to his humor, I think, especially when combined with the outlandish stories he tells. He needs more shows, like right now.
---
8

Eddie Izzard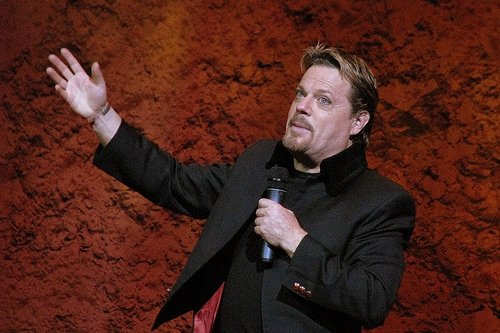 Photo Credit: Noah Markus
I adore Eddie Izzard. Eddie, are you reading? Let's get married! He wears heels better than I do, has better makeup than anyone I have ever seen, is full of dry, sarcastic British wit, and he … oh man, he's just perfect. A fantastic actor as well, I still prefer watching his standup shows over and over and over again. Hey! Ciao!
These are not, of course, all the comics I love. Ricky Gervais, Whoopi Goldberg, D. L. Hughley – and those are just some of the ones still performing. George Carlin, for example, is my favorite comedian of all time. Who's yours?
Top Photo Credit: Mochileira Delpaso
More