As one of the funniest shows on television today, I can't help but find myself revisiting all of the hilarious Saturday Night Live skits online. For the past few decades, the performances on Saturday Night Live have been in top form; it is hard to decipher whether this is due to the comedic material given to its stars or their ability to wholeheartedly engross themselves in their roles. On the air for over 30 years, it would be exceedingly difficult to form a list of the top sketches in the history of the show that is approved by everyone; instead, this list will focus on the sketches that have premiered more recently. The overall point is that all of the equally hilarious Saturday Night Live skits are filled with substance, crazy antics and genuine joy.
1

The Real Housewives of Disney – March 3rd, 2012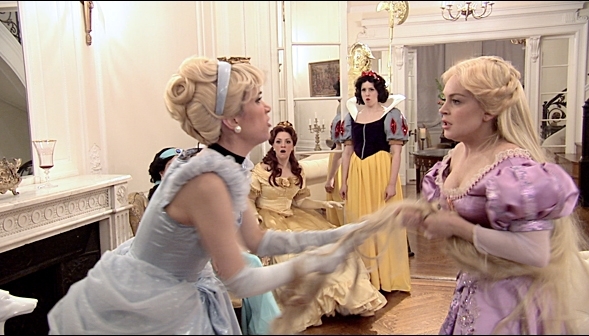 Starting off this list of hilarious Saturday Night Live skits that you need to see is a skit from its 37th season. As a Disney lover, I honestly spat out my water laughing at this sketch featuring Lindsay Lohan. Trust me when I say that you do not need to watch the "Real Housewives" franchise to find this scene humorous! The cast really dazzled in this comedic parody.
2

Bein' Quirky with Zooey Deschanel – Feb. 11th, 2012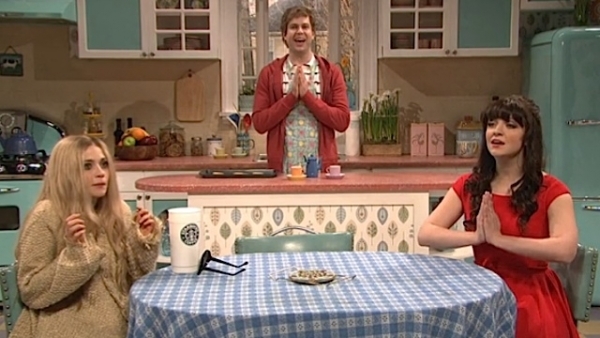 I will always have respect for people who don't take themselves too seriously; in this skit, Zooey Deschanel proves that she can do just that. Playing opposite her impersonator Abby Elliot and the magnificent Kristin Wiig, Deschanel's portrayal of Mary Kate Olsen was one of the funniest moments in the episode. As a major fan of Zooey Deschanel, I've always found this recurring sketch a bit amusing. I was pleased to see that she was able to roll with the punches. Taran Killam's Michael Cera was just as endearing.
3

Weekend Update Joke-off – December 17th, 2011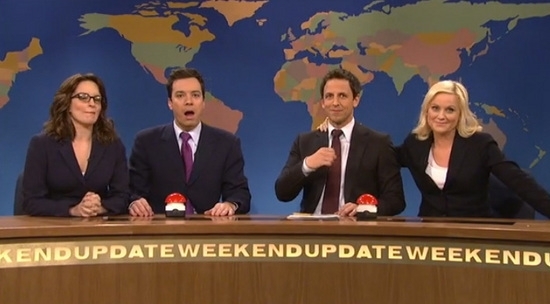 Unfortunately, due to copyright issues, you may have to dig a little deeper for a video of this skit. Watching Tina Fey, Amy Poehler, Seth Meyers and Jimmy Fallon crack joke after joke in this humorous scene was one of my favorite moments in this episode. The sheer absurdity behind the topic that they were actually discussing (toy donations in exchange for free lap dances) definitely made my eyes tear.
4

Bronx Beat – February 18th, 2012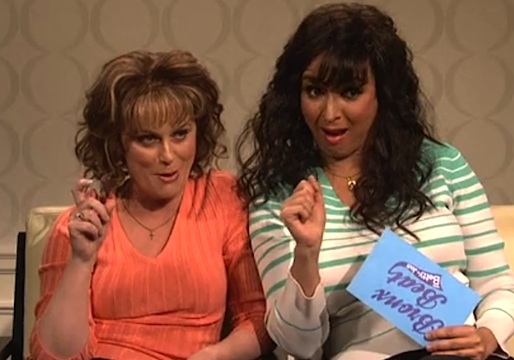 Give me anything starring Amy Poehler and I will be happy. In this skit, Ms. Poehler and Maya Rudolph brilliantly act as talk-show hosts Betty and Jodi and even manage to pull their cameraman (played by the amazing Andy Samberg) and boom operator Justin Timberlake into the scene. You will cry laughing as you watch the hilarity that ensues.
5

Lincoln – November 3rd, 2012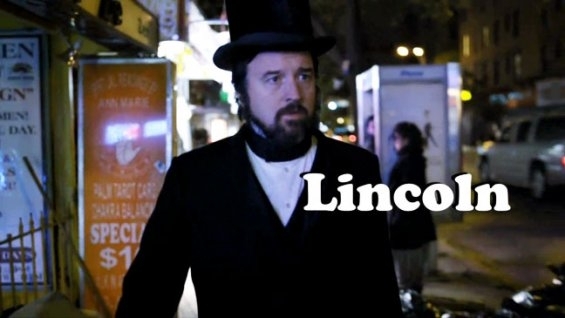 If funny lines from Louis C.K. are involved, then you know that you are going to have a good time. Part of SNL's 38th season, this dual-parody of Lincoln and Louie is one of the funniest things that I've ever seen. Can you imagine Abraham Lincoln with the voice and pure sassiness of Louis C.K.? Well, now you don't have to.
6

Shy Ronnie – December 5th, 2009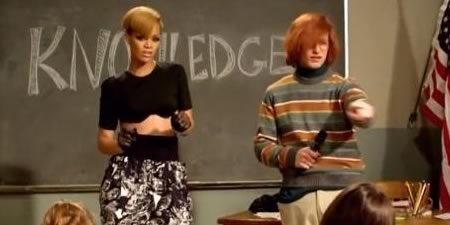 While this next choice is a few years older than the rest, this digital short starring Andy Samberg's Shy Ronnie and Rihanna was my favorite of all time. I was delighted to hear that the performance was nominated for an Emmy as I found it highly addictive and utterly hilarious (especially when Shy Ronnie breaks out into a rap number after Rihanna leaves)!
7

YOLO – January 26th, 2013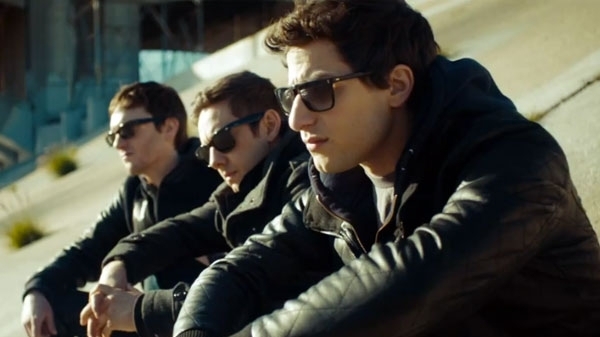 This final short marks the departure of Samberg. I thought that it was brilliant of the Lonely Island, Adam Levine, and Kendrick Lamar to reverse the initial meaning of "Yolo" (you only live once) into "you ought to look out". It is probably obvious by now that I am totally biased when it comes to Andy Samberg; he can do no wrong.
The biggest thing that I love about SNL is the incredibly talented cast that it boasts. There are so many skits that I found myself playing on repeat (I can't be the only one who was moved by the Maya Angelou Prank Show skit). What are some hilarious sketches/digital shorts that you would put on your own list? I am eager to hear your thoughts on this as well!